Online blackjack has become one of the most popular casino games played online. It offers players a chance to experience the excitement of blackjack from the comfort of their own home. However, winning at online blackjack is not always easy, and many players struggle to improve their game. In this article, we will provide you with some tips and strategies to help you improve your online blackjack game.
Know the Basic Strategy
The first step to improving your online blackjack game is to learn the basic strategy. The basic strategy is a set of rules that tells you when to hit, stand, double down, or split. By learning the basic strategy, you can reduce the house edge and increase your chances of winning. There are many resources online that provide a basic strategy chart that you can use while playing online blackjack.
Manage Your Bankroll
Managing your bankroll is crucial when playing online blackjack. Set a budget for yourself and stick to it. Don't bet more than you can afford to lose. It's important to remember that online blackjack is a game of luck, and you won't always win. By managing your bankroll, you can ensure that you don't lose more than you can afford.
Play at Reputable Casinos
When playing online blackjack, it's important to play at reputable casinos. Look for online casinos that are licensed and regulated by reputable authorities. Check the casino's reputation online and read reviews from other players. This will help you ensure that the casino is safe and fair.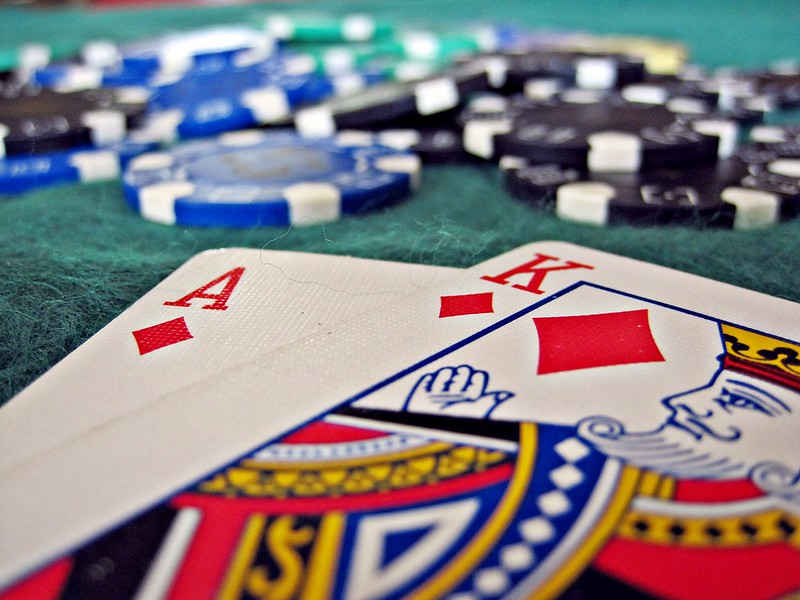 Avoid Insurance Bets
Insurance bets can be tempting when playing online blackjack, but they are not a good strategy for improving your game. Insurance bets are offered when the dealer's face-up card is an ace. The bet is essentially a side bet that the dealer will have blackjack. However, the odds of the dealer having blackjack are low, and insurance bets only increase the house edge.
Practice, Practice, Practice
The more you practice playing online blackjack, the better you will become. Many online casinos offer free versions of the game that you can play without risking any money. Take advantage of these opportunities to practice your skills and test new strategies.
Online blackjack can be a fun and exciting game to play, but it requires skill and strategy to win. By following the tips and strategies outlined in this article, you can improve your game and increase your chances of winning.