The world of gambling has experienced a significant shift in recent years, with the rise of online casinos. While traditional brick-and-mortar casinos have been around for centuries, online casinos have become increasingly popular due to their convenience and accessibility. In this article, we will explore the major differences between online casinos and traditional casinos.
Location: The most apparent difference between online and traditional casinos is their physical location. Traditional casinos are physical structures that you have to visit to play your favorite games. On the other hand, online casinos are accessible from anywhere with an internet connection. This means that you can play your favorite games from the comfort of your own home, or even while on the go.
Game Variety: Another major difference between online and traditional casinos is the variety of games they offer. Traditional casinos offer a range of games like poker, roulette, blackjack, baccarat, and slot machines. However, online casinos offer an even wider range of games, including modern video slots, live dealer games, and even virtual sports betting. This means that online casinos provide a greater variety of games, making it easier for players to find the games they enjoy playing.
Bonuses and Rewards: Traditional casinos offer rewards and bonuses to players, but they are generally not as generous as those offered by online casinos. Online casinos offer various bonuses and promotions, including welcome bonuses, no deposit bonuses, cashback offers, and free spins. Additionally, online casinos offer loyalty programs that reward players for their continued patronage. These rewards give players more value for their money and increase their chances of winning.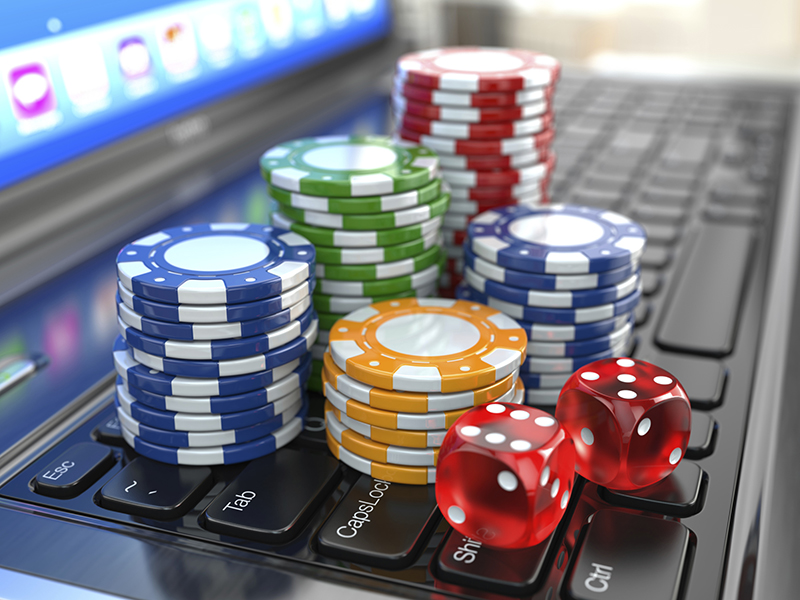 Atmosphere: The atmosphere in a traditional casino is hard to replicate online. The excitement, noise, and energy of a traditional casino can be a thrilling experience for many players. However, online casinos provide a different kind of atmosphere. With online casinos, you can play in a quiet and relaxed environment, without any distractions from other players or dealers.
Social Interaction: Traditional casinos provide players with an opportunity to socialize and interact with other players and dealers. This is an important aspect of the casino experience for many people. However, online casinos do not provide the same level of social interaction. While some online casinos offer live dealer games, these interactions are limited to text chat and do not provide the same level of personal interaction as traditional casinos.
Accessibility: Online casinos are more accessible than traditional casinos, which may be located far away from where you live. With online casinos, you can play from anywhere in the world as long as you have an internet connection. This accessibility makes online casinos more convenient for many players who cannot visit traditional casinos due to distance or other reasons.